Miami University student sells her skincare products on Amazon
Senior VaLanDria Smith-Lash tells how she started her company at 14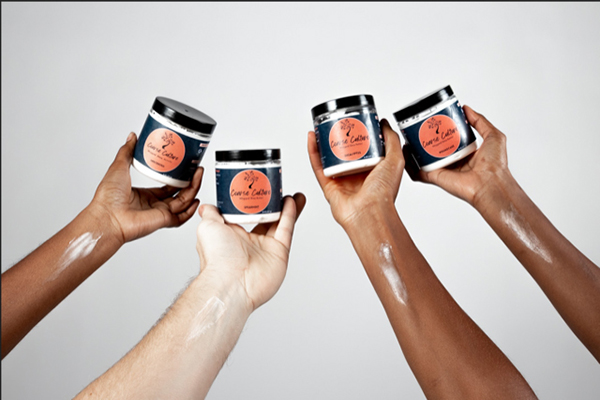 Miami University student VaLanDria Smith-Lash promotes her all-natural skin care line, Coarse Culture (submitted photo).
Miami University student sells her skincare products on Amazon
Miami University student VaLanDria Smith-Lash promotes her all-natural skin care line, Coarse Culture (submitted photo).
By Margo Rutledge Kissell, University News and Communications
Miami University student VaLanDria Smith-Lash was in middle school when her mother was diagnosed with Lupus, an autoimmune disease.
"The disorder and medication wreaked havoc on her hair, skin, and confidence. I wanted to help her get relief, so I did research and consulted with her doctors on natural things that would be beneficial without producing further side effects,'' she recalled. "After much trial and error, a family recipe was born."
She started selling Coarse Culture products eight years ago when she was just 14 years old. Back then, growing up on Chicago's South Side, she couldn't focus on her budding business selling her products of whipped shea butter with all-natural ingredients as much because of school and extracurricular activities.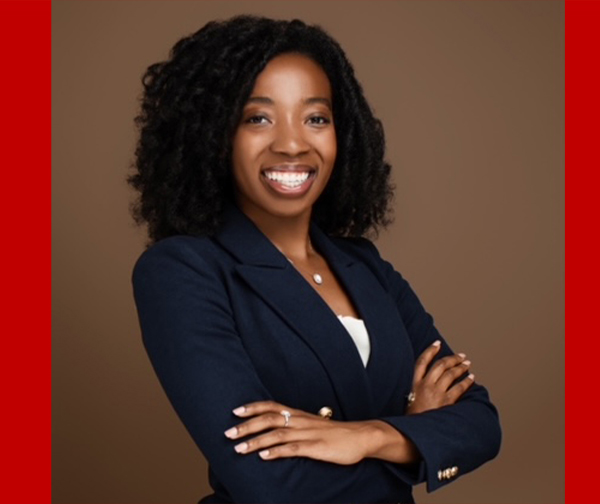 VaLanDria Smith-Lash (submitted photo)
Today, she's selling her products on Amazon, all while preparing next spring to graduate from Miami, where she is a senior majoring in Speech Pathology and Audiology.
"I chose Miami because of the sense of community and support I received when I visited a few times," she said. "Everyone was very kind, transparent, and knowledgeable, so I felt like Miami was an excellent choice to guide my growth into adulthood."
She has enjoyed her experience in Oxford. "Campus is full of wonderful people and opportunities," said Smith-Lash, who has been involved in several clubs, including Fashion & Design and American Sign Language.
While she's at Miami, Smith-Lash keeps a hand in the Black-owned business but her older sister, Valencia Brennan, handles most of the internal day-to-day operations for the team of four.
"We are about 12 years apart and truly complement one another in business," she said. "The benefit is we already had a great relationship before working together, so there is a level of trust and transparency that just simply wouldn't be if we had met only through work."
Her mother, LaVese Smith, is part of the team, too. "She helps guide me on my entrepreneur journey and assists in the office while I'm away at school."
LaVese Smith — who opened her first hair salon at 19 — said it's been amazing watching Dria's journey, which began when she watched Lupus take a toll on her mother's hair and skin.
"The generosity she showed," Smith recalled. "She said 'Mom, I want to help you.'"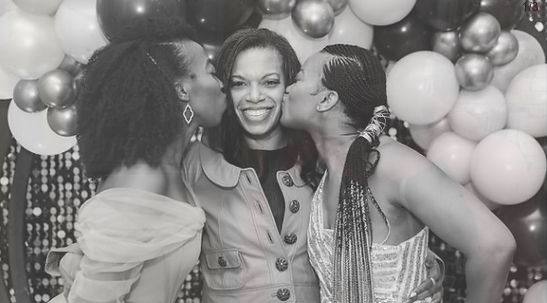 VaLanDria Smith-Lash, LaVese Smith (center), Valencia Brennan (submitted photo)
Now, she's elated her daughter has made it to Amazon. "I think it's great for the product and great for her," said Smith, who recently visited the Oxford campus for a fun parents' weekend. "We expect Amazon to put it at just about everyone's doorstep."
Following graduation, Smith-Lash said she plans to take a gap year "to devote my undivided attention to my business."
Starting the business raised her "awareness of skin sensitivities of all kinds and the need for products without chemicals and fillers that can make skin issues worse although they make claims otherwise," she said. "Our products have always been plant-based, vegan, and pure."
She finds the work fulfilling "because I'm putting good back in the world and helping people become the best versions of themselves."
Smith-Lash is not currently taking any business classes, but she said "Miami's Liberal Arts education system has sharpened my entrepreneurial skills and well equipped me to use them across many avenues."
Her ultimate goal?
"My dream is for my company to manifest into a large scale selfcare company that provides clean-ingredient products in facial care, bodycare, haircare, and foot care categories," she said. "My goal is for these products to be 100% chemical free and be available at local big e-commerce stores such as Walmart, Target, and Whole Foods."
She added, "I want people to know that I am on a mission to spread the same love and care I have for my mom, through my products, with others who may experience skin sensitivities or differences that impact their self-esteem like she did."
And she's in the planning stages of making her products more accessible to the Miami community.
"College students live fast-paced lives that can take a toll on their physical and mental health," she said. "A product like ours could be a game changer in its ability to improve health and meet more than one need for the average student."
What advice would she give other young entrepreneurs?
"No one else can see the vision you have, so it makes it that much more important that you pursue what you dream of. It's your gift to the world!" she said. "Don't listen to anyone that tells you it can't be done or it's impossible. Put yourself out there, talk to people, and try! 'No' doesn't mean 'not ever.' There's been plenty of times where I've heard the word 'no,' but you have to keep moving forward, put your gift into the world, and serve your purpose."